Description
Mountain Breeze is a fresh breath strip for your oral hygiene and not a mouth freshener or chewing gum. It clears your breath and gives you freshness, kills bad breath germs 99.9%. Mountain Breeze Strips dissolve instantly in your mouth and the same is 100% vegetarian and sugar-free.
USAGE OF STRIPS FOR 100% RESULT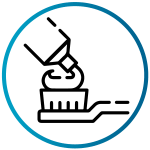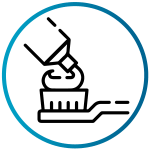 AFTER BRUSHING:  Every morning, all of us brush to get rid of the morning breath. Brushing is supposed to remove the acid and bacteria that build up overnight, giving off that odour. But what if brushing your teeth is not enough? Worry not, for help is at hand. Just pop in Mountain Breeze for that refreshing cool breath. Give your day a fresh start!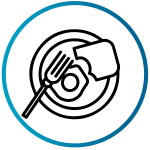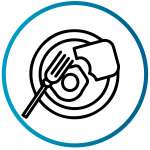 AFTER BREAKFAST:  We all look forward to having a hearty breakfast to charge us up for the day. However, our mouths are home to millions of germs that thrive on remnant food particles. And these germs can cause bad breath. Fret not though. There is an easy solution to this problem. Just open a strip of Mountain Breeze and let it melt in your mouth. The freshness that it will unleash will win over everyone you meet during the day!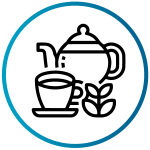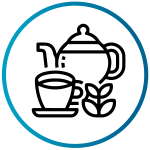 AFTER TEA OR COFFEE:  Tea or Coffee can be a cause of bad breath. The reason being their intense flavor as well as the effect these have on saliva production. For example, after drinking coffee, caffeine leads to a decline in saliva production. Less saliva means an increase in odor-causing bacteria. So, after you have that much-needed cup of inspiration, don't forget to pop a strip of Mountain Breeze – for that much-needed fresh breath!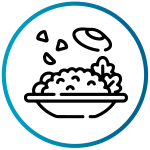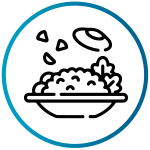 AFTER LUNCH:  Grabbing a quick bite for lunch is fine. What is not fine, however, is the bad breath that might waft out after every meal. You see, the breakdown of food particles in and around your teeth can increase bacteria and cause a foul odor. Mountain Breeze to the rescue once again! It will impart a cool freshness to your breath and make every conversation a refreshing experience!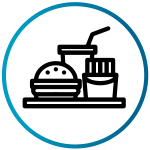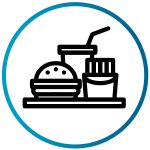 AFTER EVENING SNACKS:  Those yummy snacks with your evening tea look so delicious and appealing. Beware though, for these tasty treats might give you something undesirable too – foul breath. The solution? Equally, bite-sized yet packing a powerful punch – Mountain Breeze! Just pop one and let the freshness take over you completely.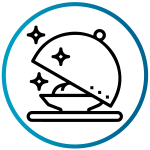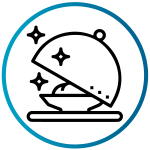 AFTER DINNER:  We all love spending quality with our families at the dinner table. Sharing the day's stories, jokes, all this while savoring our favorite Ma Ki Daal! What we do not want to savour, however, is the bad breath that might follow a heavy meal. None of us want to smell of that garlic breath. So after dinner, just take one helping of Mountain Breeze and say hello to fresh breath!


BEFORE GOING TO BED:  You have finished your day's work. You have submitted the project report, made a successful presentation, pitched a new idea to the boss, and even made the call to your childhood friend. Now you are ready to call it a day. But before you slip into dreamland, fulfill one more responsibility, this time towards yourself. Take a strip of Mountain Breeze. It will envelop you in a refreshing sensation, ensuring you go to sleep feeling fresh and wake up feeling fresh as well.