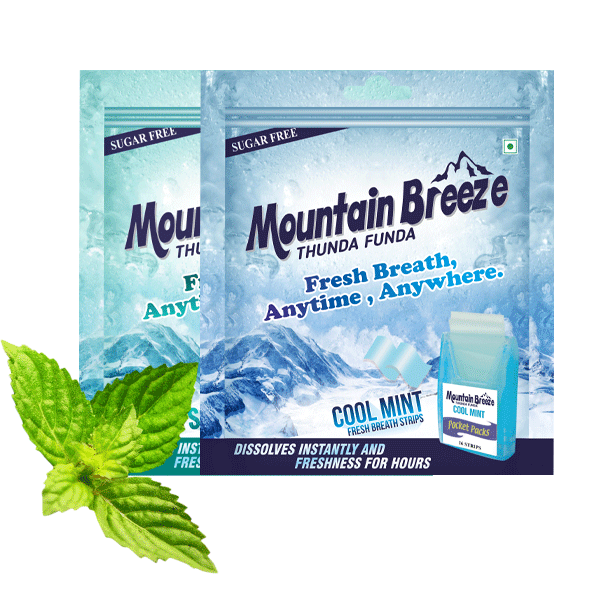 Harsh Nutricare Pvt. Ltd., a part of the well-known business house Mahak Group, is the manufacturer and marketer of Mountain Breeze fresh breath strips.
Mahak Group has successfully launched several FMCG products like Choc On Chocolates, Jelly Belly, Woosh Detergent & Dishwash, and Up n Up energy shots. With due consideration to the rising demand for creative products from the ever increasing consumer population in India, Harsh Nutricare Pvt. Ltd. has brought forward this unique oral hygiene product, Mountain Breeze fresh breath strips, fresh breath strips that immediately dissolve when placed on the tongue.
Conforming to international standards, their production facilities contain state-of-the-art technologies to manufacture the highest quality products.

Mountain Breeze is cementing its place in the market as a strong brand under the capable leadership of Mr. Yogesh Jain, who possesses more than 25 years of expertise in the FMCG industry. While their first manufacturing units were set up at Hyderabad and Haryana, the increasing market demand has led them to open new units in locations across the country.
Dissolves instantly in your mouth.
More than 25 years of expertise
We manufacture the highest quality products
Manufacturing units locations across the country